The divisible overhead conveyor corner wheel is made out of corrosion resistance materials and can be executed with many different idler or toothed wheels. This results in a wide range of divisible corner wheels that can be used in all production areas.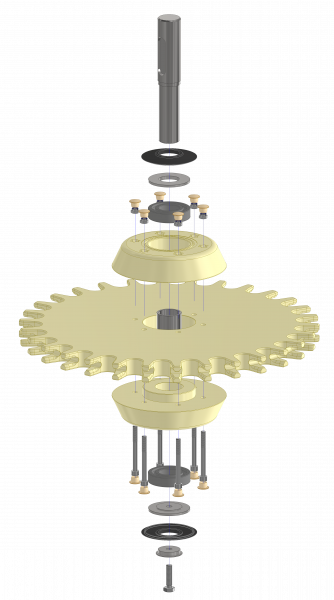 Main advantages:
Interchangeable with OEM
Easy to replace
Separate components available, for cost effective maintenance
100% corrosion resistance due to stainless steel and synthetic materials
Suitable for all diameters of corner wheels
Suitable for all brands of overhead conveyor systems
Smooth operation due to multiple ball bearing system
Easy to clean due to smooth surfaces
Fully closed system
Low bacteria adhesion
Long life span
With our available separate components maintenance becomes more cost effective. You can view a wide selection of our different corner wheels here.
Note: to show the contours of the idler wheel, it is shown in natural colour instead of black