Double click trolleys
This generation of trolleys has something very special. Our click trolleys are no ordinary click trolleys. They are an improved, double click trolley.
In this double click trolley spontaneous release is prevented by two locking mechanisms, which insures continuous and trouble free operation.
Our double click trolleys have smooth surface and no brand names or cavaties. This ensures a very low bacteria adhesion. Food safety starts here.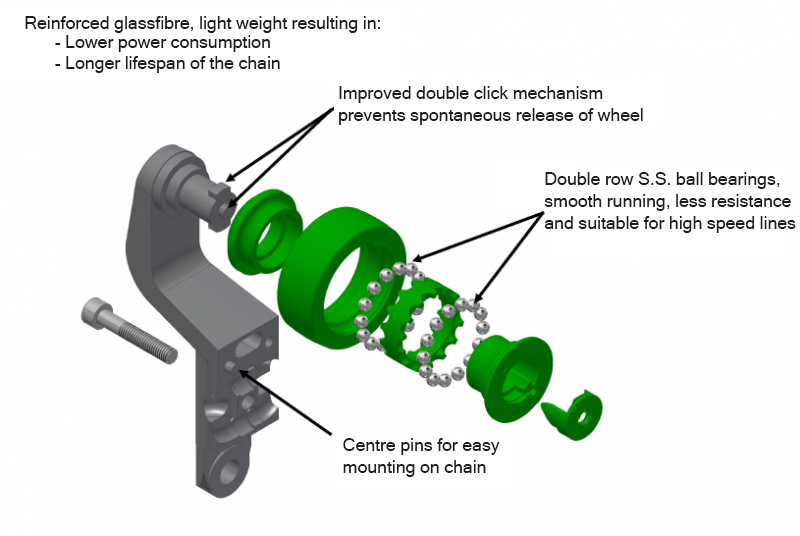 Double click compatible with Meyn
Double click trolleys compatible with Stork
Double click trolleys compatible with tube track
Advantages:
Suitable for high speed lines
Improved double click mechanism prevents spontaneous release
Reinforced glass fibre, light weight resulting in:
Lower power consumption
Longer lifespan on the chain
Pins for centering trolley on the chain
Double row S.S. ball bearings, smooth running, less resistance
Extreme low bacteria adhesion due to:

No cavities
No protruding bolt and nut
Smooth surface
No brand names
No production marks